---
Guardianship Training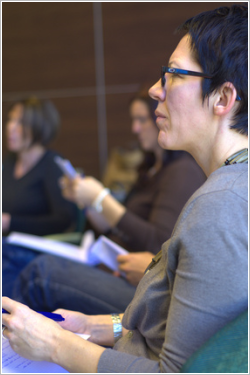 The instructor and training curriculum has been approved by the Office of Public and Professional Guardians and is designed to meet the training requirements outlined in Chapter 744. Course materials reflect 2019 changes to guardianship law. The course will provide individuals with an understanding of the guardianship system, and the skills required to perform the duties of the court-appointed legal guardian. The instructor utilizes her 38 years experience as a professional guardian to illustrate key concepts.
Irene has taught 133 40 hour courses. (SPGO approval # 20-610256)
Seating is limited to 24 students. Class is held in person.
Week 1 - Saturday, July 31, 2021
Overview of the guardianship system
Alternatives to guardianship
Process for Determining Capacity
Appointment of Guardian
Rights of Incapacitated Persons
Principles for Effective Decision-Making
Week 2 - Saturday August 7, 2021
Guardian of the Person
Medical Aspects
Placement Alternatives
Management Techniques
Psychiatric Aspects
End of Life Issues
Preparing Initial and Annual Plans
Week 3 - Saturday August 21, 2021
Guardian of the Property
Marshalling the Assets
Inventory and Appraisals
Banking and Investments
Preparing the Inventory
Preparing the Annual Accounting
Week 4 - Saturday August 28, 2021
Applying for Benefits
Medicare and Medicaid
Petitioning for Fees
Terminating the Guardianship
Community Resources
Guardianship as a Business
Course Exam
Location:
Elfers Multipurpose Senior Center
4136 Barker Drive
New Port Richey, FL 34652
Map It
Classes begin promptly at 8:00am and end at 6:30pm.

Each day there will be three 15 minute breaks and 30 minutes for lunch. Restaurants and fast food is available close by or you may bring your lunch.

Pre-registration only, sorry no walk-ins.

Registration must be received at least 5 days before the class begins.

The Registration fee for this training course designed to meet the requirements to serve as a professional guardian is $450 (includes snacks, and printed course reference materials):
Week 1, 2, 3 and 4 class dates
The course handbook "A Practical Guide to Guardianship"
A workbook with supplemental materials
A copy of Florida Statutes 744 "Florida Guardianship Law"
A thumb drive with forms used in guardianship practice
Morning and afternoon refreshments, lunch on your own
Course Exam
Certificate of completion (must attend all 4 sessions and pass exam with 75 or better)
Purchase this course by mail using our PDF ORDER FORM or use the "Purchase & Register" buttons below to purchase online.
Note - If you are using the online order form to register and pay for someone other than yourself please use the "Special Instructions Area" to provide information (name, address, email, phone, etc) about the person attending the seminar. Also list any food allergies if applicable.
*A Certificate of Completion will be awarded upon attendance at all four sessions and achieving a grade of 75 or better on a test which will be given at the end of the 4th session. CEBroker/SPGO Approval # 20-610256
Complimentary Overview - Attend the first two hours of the first class as our guest for an overview of guardianship. Learn what is involved in becoming a legal guardian before you make a commitment in time and money. Please send registration form and fee to ensure a seat in the class. If you decide to leave after the 2 hour overview, you will receive a refund less a small service charge. For more information about this complimentary overview contact us.